Elite International Academy (EIA), established in 2012, is an ISO 9001:2015 certified Academy and registered with Ministry of MSME, Government of India (UAN: PB12D0008363). Also, EIA is a referral partner of IDP Australia and having a trademark registration (Trade Mark No.: 3742152) with Government of India. In addition of the above Elite International Academy is a corporate member of Indian Culinary forum (ICF) (membership no.:20).
Elite International Academy is a Leading educational academy in Ludhiana, Punjab (India). EIA offers various services to students like counselling to students to choose different types of courses in future based on the student's academic.
Elite International Academy (EIA) offers various courses like NANNY (Caregiver) and Cooking to the students. EIA is committed to provide an accessible, affordable, and high quality education to all of its students. During the course, students are continuously counselled and assessed our experts, who adapt their classes to the needs of individual students. EIA providing to the students classroom as well as practical training and regularly evaluates student-learning outcomes because we want our students to improve their educational skills and settle in their future.
Since 2016 EIA is a dream destination for medical students who want to prepare their medical competitive exam NEET (National Eligibility Cum Entrance Test) in India.
EIA also credits itself for providing right guidance and teaching for the students in the area of pre-requisites such as Academic IELTS and General IELTS. Today EIA is rated as one of the best institutes that provide the best training & coaching for above mention courses & tests with modern techniques.
EIA is a modern and dynamic educational institute providing high-quality education in an environment that encourages prospective students to achieve excellence in their future. Right from Inception EIA has had an obsession with Quality which till today is a hallmark of the Academy.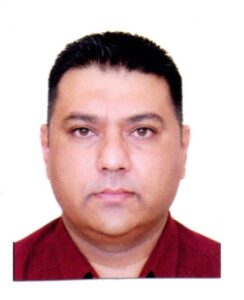 Ranjeet Singh, Managing Director
B.Sc.(Medical), B.Ed., M.Sc.(Chemistry)